Technology
the most revolutionary software in history according to Xataka editors
The history of software is full of revolutions. Operating systems, applications, services, protocols, mobile platforms, communications… there have been great innovations over the years that have marked a before and after. But can we choose one of these revolutions as the one that caused the most change?
The decision costs, and depends on the person who thinks about it. We asked the editors of Xataka and other means of Webedia Spain to tell us what, for them, is the most revolutionary software in history.
Microsoft Excel
The choice of Antoine Ortiz
It is true that many software shared in this article are more complex, pioneering and used than Excel, but I want to break a spear for spreadsheets. It is the professional software that has the most impact on small and medium-sized businesses, the one that has most promoted a culture of financial rigor and data orientation. After him, dozens of services were born that want to conquer any of his use cases. If you are not sure what to do or how to practice, I always advise the same thing: learn Excel.
WordPress
The choice of Xavier Pasteur
There are many great examples in this area, but I would say that both on a personal and global level WordPress life has changed for all of us. What started as a blog-oriented content management platform (CMS) is now a multidisciplinary development that is used in 40% of websites worldwide and that he has created around it a whole industry which employs a lot of people.
I've been using WordPress for over 15 years on my personal blog, and I think the ability it gives any user to create and manage their own content is just amazing. Blogs may not be as popular anymore, but WordPress (like its before and after alternatives) has proven that anyone can have their own website and express and share ideas there.
VisiCalc
The choice of Javier Lacort
Excel's predecessor, the first tool to create spreadsheets Story. He transformed computing from a hobby for enthusiasts to something useful in any type of business. For many, this has led IBM's entry into the computer market and what changed the perception of an entire nascent industry by those who until then saw it as a hobby. There already existed accounting software that was even easier to use, but precisely its simplicity was a limit. Using Formulas Changed History, and today, more than 40 years later, we continue with the same basic idea. Spreadsheets are essential to any environment, VisiCalc was the seed.
Encarta Encyclopedia
The choice of Cesar Muela
the insert It was the first great digitized encyclopedia, and I think it's very important because it was a clear demonstration of the potential that computers had for the educational environment and as a tool of knowledge in general. The first edition took place in 1993 and during those years, without a proper internet connection and in the midst of the floppy disk kingdom, computers weren't seen as something as useful and basic as they are today. I think Encarta has helped break down the barriers that separate a product from connoisseurs of a mass device.
Developed by Microsoft, the original idea was to have Encyclopedia Britannica as a content partner, but things didn't work out and they ended up signing a deal with Encyclopedia Funk & Wagnalls. Thousands of complete and documented articles, images, videos, interactive material and a very intuitive interface have made Encarta an excellent window to know and discover the world for many of us. And, without a doubt, was the seed of Wikipediaperhaps the most valuable (and free) encyclopedia in existence today.
lotus calc
The choice of Antonio Sabán
Although Lotus 1-2-3 was not the first spreadsheet, since that honor goes to VisiCalc, it managed to be the first major spreadsheet to win the battle on the IBM PC, becoming extremely popular before the arrival from Excel. Mac in 1985. Lotus lasted until the mid-1990s with the lack of adaptation to Windows as the main axis of decline. This, yes, he left a huge legacy such as adding line charts, cell naming, cell ranges and macros.
As part of the spreadsheet revolution, Lotus 1-2-3 has helped run entire floors and buildings like the one in the movie."The apartmentcould now be done in a single document, in the event of a mini workers' revolution that continues to this day.
Google Maps
The choice of Enrique Perez
It's hard to explain the rise of smartphones without going through Google Maps. Launched in 2005, this application is found on billions of devices and is a real Swiss army knife. To say it's a mapping application is an understatement: GPS, parking lots, gas stations, travel history, location, street view, transport schedules, traffic, speed cameras, measure distances and even site recommendations. Google Maps is generally understood as an application, but it's almost an ecosystem in itself.
But if there is one thing that can be said to have changed the history of information technology, it is because it has played a very important role in turning phones into our particular guide. Google Maps itself was one of the reasons people bought a smartphone.; simply to be able to know where we were at all times, receive instructions on how to get to a place and understand our position. Now we talk a lot about augmented reality and Google Maps was surely one of the first applications that allowed us to take advantage of the potential of data to obtain more information about physical space.
The messaging protocol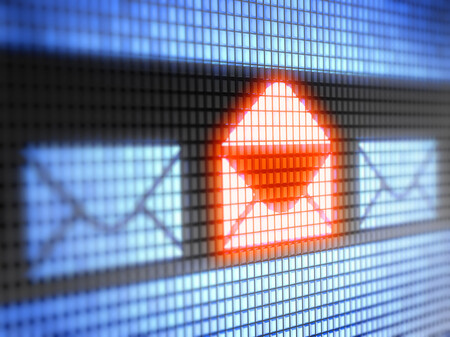 The choice of Arantxa Herrantz
Messaging software is probably one of those that marked a before and after in the history of computing. It was designed as a system that allowed machines to communicate with each other and, later, with the people who used those computers. But gradually these applications became more user-friendly and added more options, including the ability to attach all kinds of files. E-mail has thus become a formidable repository of documentsan inexhaustible source of transmission of viruses, Trojan horses or spam and, in some cases, a headache for users and companies.
There have been many attempts to redirect and make more responsible use of this app. Even embrace new email-killing tools. But today, it is still one of the most downloaded and used apps on all types of devices.
itunes

The choice of Pierre Aznar
I'm going to choose one that doesn't necessarily stand out for its software quality, but for the change it meant when consuming content: itunes. The first version was announced in January 2001, at a time when computing was still using CDs. It has become a digital hub, even more so with the arrival of iPodand it was a good starting point for the various streaming services that we know today as online music service.
This served as a combined negotiation with the music industry who didn't fully understand why putting their music on the internet would save them from piracy – and for consumers to understand this model later when video arrives. As software, its design was iconic (this icon for burning CDs…) and it became extremely popular with the iPod or with the arrival of the iPhone and its synchronization with the Mac. Had major problems managing large amounts of information and which ended up making it disappear due to its integration with Finder in June 2019.
Picture | Bernd Dittrich
Source link